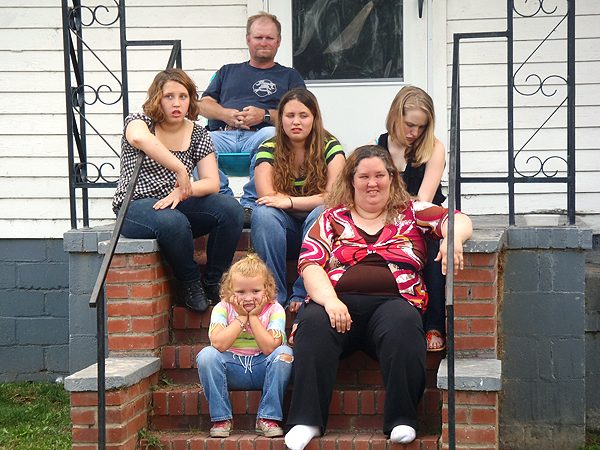 I watched Honey Boo Boo Child before going to bed last night and I cannot express in words how happy that show makes me. Of course, there are the stereotypical negative things we can all say about this "redneck" and "white trash" family, what with their disregard for cleanliness, health, and manners. But, how often do you see a wealthy, well-to-do family just kick back and have THAT much fun?
Say what you will, but Honey Boo Boo and family know how to have a good time. They don't care what anyone thinks of them. They don't think about the "what-ifs" that we so often worry ourselves with. They just DO. They just ARE who they are. I watched the show last night and thought to myself, "I would NEVER be allowed to [insert anything they did]!" The girls just do as they please and neither June, nor Sugar Bear, really reprimand them or discourage them.
At this point, I think it's important for me to mention that I am in awe of the girl who had her baby last season. Every one of my friends who've had a baby, have also lost a significant amount of weight directly afterwards. It seems like birthing a child results in weight loss thereafter and I'm into it.
I do question their financial situation, however, not to mention their newfound fame. How much do they make per episode and why do they continue to live in a rundown shack next to train tracks and live so modestly? June wouldn't even go to the salon to get her hair did! So what's the deal?
Also, do we know if all of these kids are June and Sugar Bear's together? If she's 32 years old, is she REALLY a grandma already? I need to know MORE.