This is a Sponsored post written by me on behalf of bols board games. All opinions are 100% mine.
Obsessed with Words with Friends? Boggle? Scrabble?  BoLS Board Games is promiting its free set of wordgame solvers, helpers and dictionaires for any word game!

While I obviously won't tell my opponents on Words with Friends that I do this, but admittingly, I occassionaly glance at the Scrabble Word Finder to help me out every now and again. C'mon! You know it's not easy to make a word when you only have vowels! 
I've made jokes before about how these word games are really just about putting a bunch of different letters together to see if the word gets accepted. It's truly amazing how many new words I learn by doing that -- and by using Scrabble Dictionary or Scrabble Cheat.
So...how often do you play Scrabble-type games and where are you located? Does it line up with the below awesome infographics?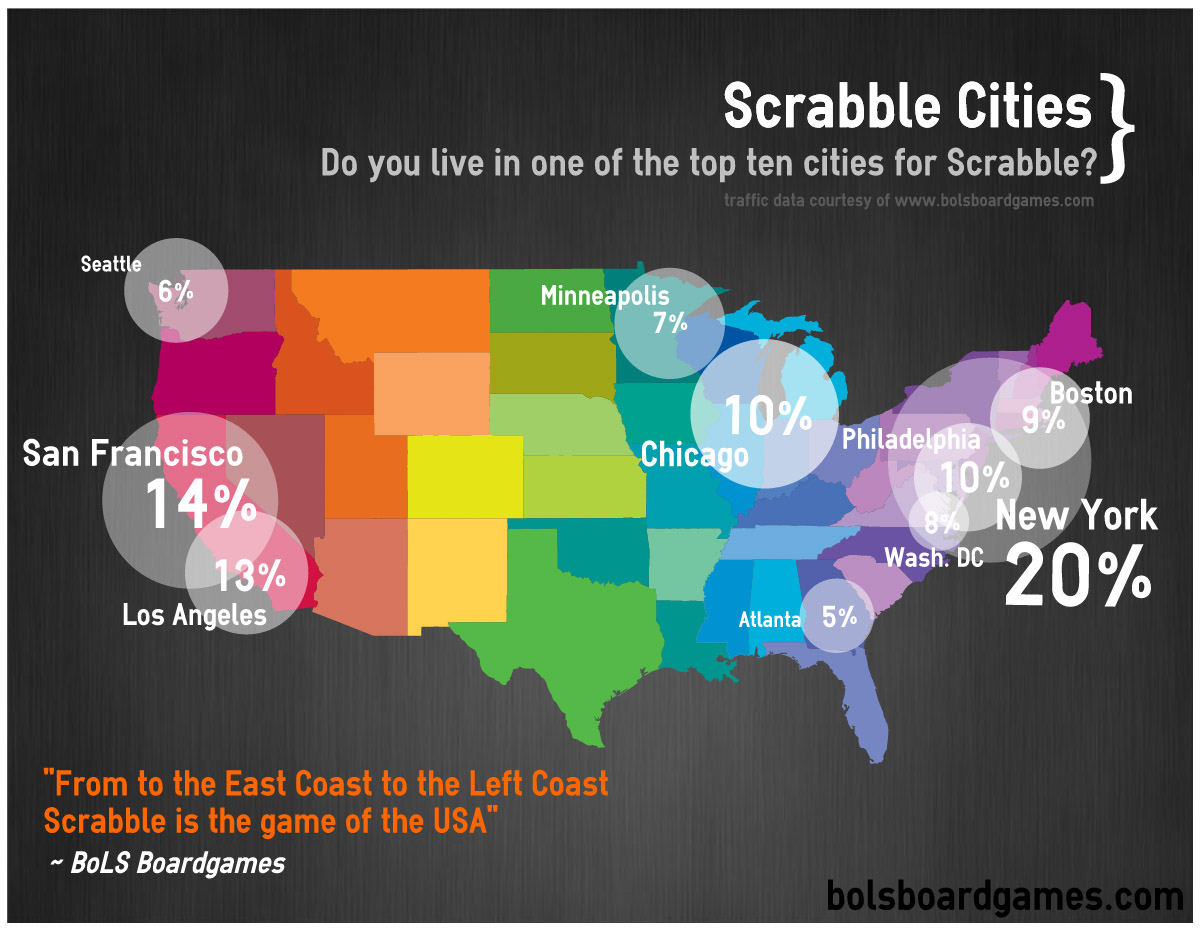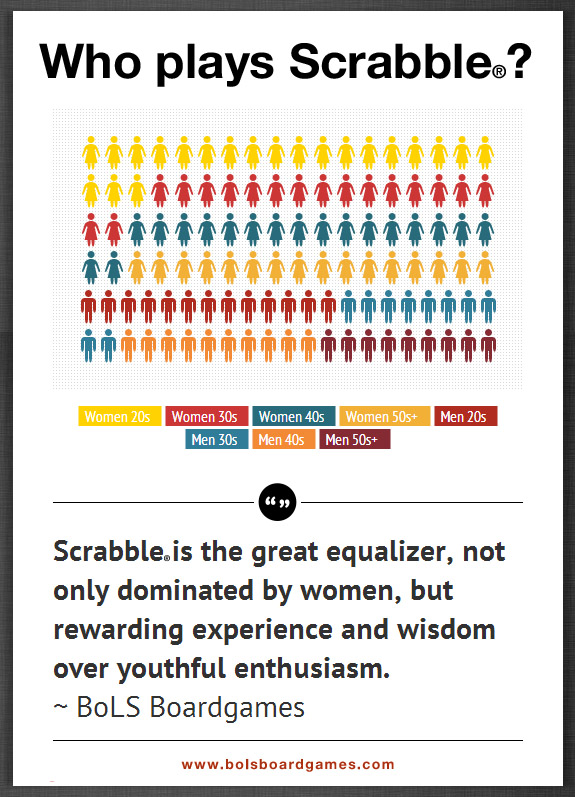 If you want to play me - find me on Words with Friends!